May Workshop
Event Navigation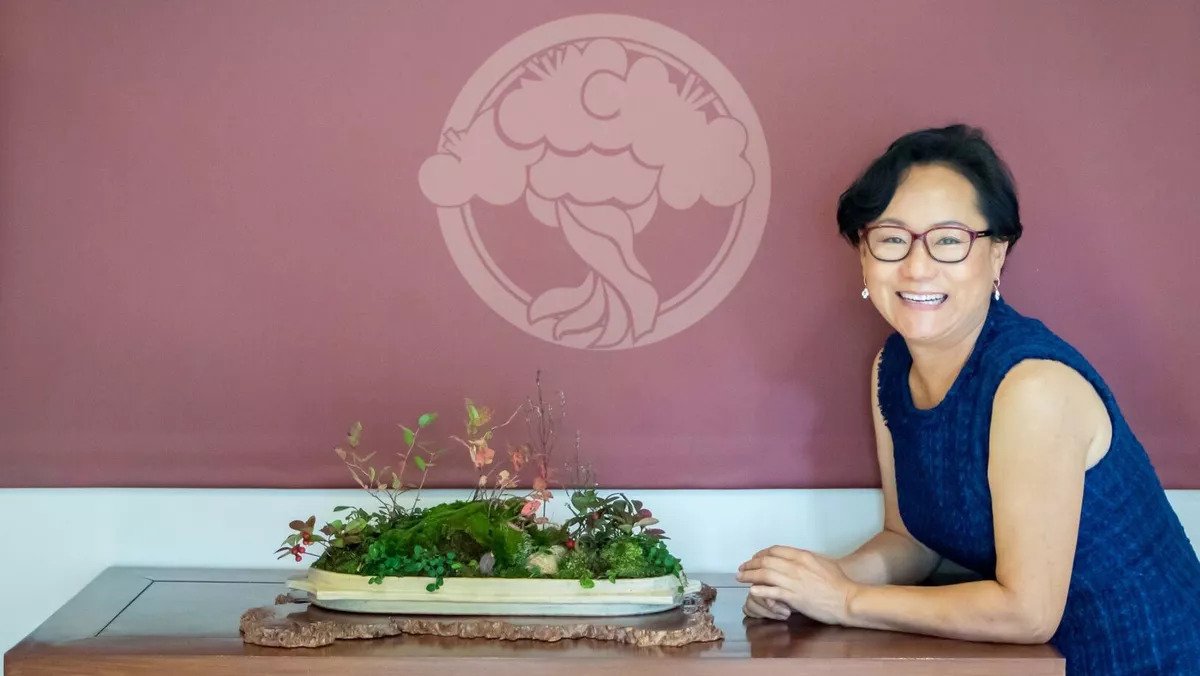 Young Choe – Kusamono Workshop
At the May 25 meeting, Young Choe will be here to do a program on Kusamono and Moss. She will be presenting 2 workshops on May 26, and members will be able to register for these workshops at the April meeting.
Young studied traditional art-ink painting and calligraphy in her native Korea before she moved to the United States. She obtained her BS in Horticulture from the University of Maryland. While volunteering at the National Bonsai & Penjing Museum, she was able to bring her artistic talent together with her knowledge of horticulture to create
Kusamono. She traveled to Japan to study this unique art form with the master Kusamono artist, Keiko Yamane, a former student of Saburo Kato. In the world outside the Museum, she worked with native plants at the USDA, NRCS, and National Plant Materials Center in Beltsville, Maryland. Also, she was a propagation horticulturist at the US National Arboretum.
Young currently works at the US National Arboretum.