Mark Arpag presents: Eastern White Cedar
Award-winning bonsai artist Mark Arpag, of Rochester, NY, will discuss the use of Eastern White Cedar (Thuja occidentalis) for bonsai. His program will cover styling and horticulture of White Cedar bonsai, including care, pests and diseases, repotting, and winter protection.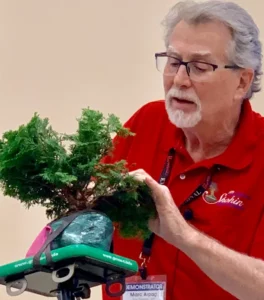 Members are invited to bring examples of White Cedar bonsai and pre-bonsai for Mark to discuss during the program.